Energy China eyes BRI for bigger clean biz
Share - WeChat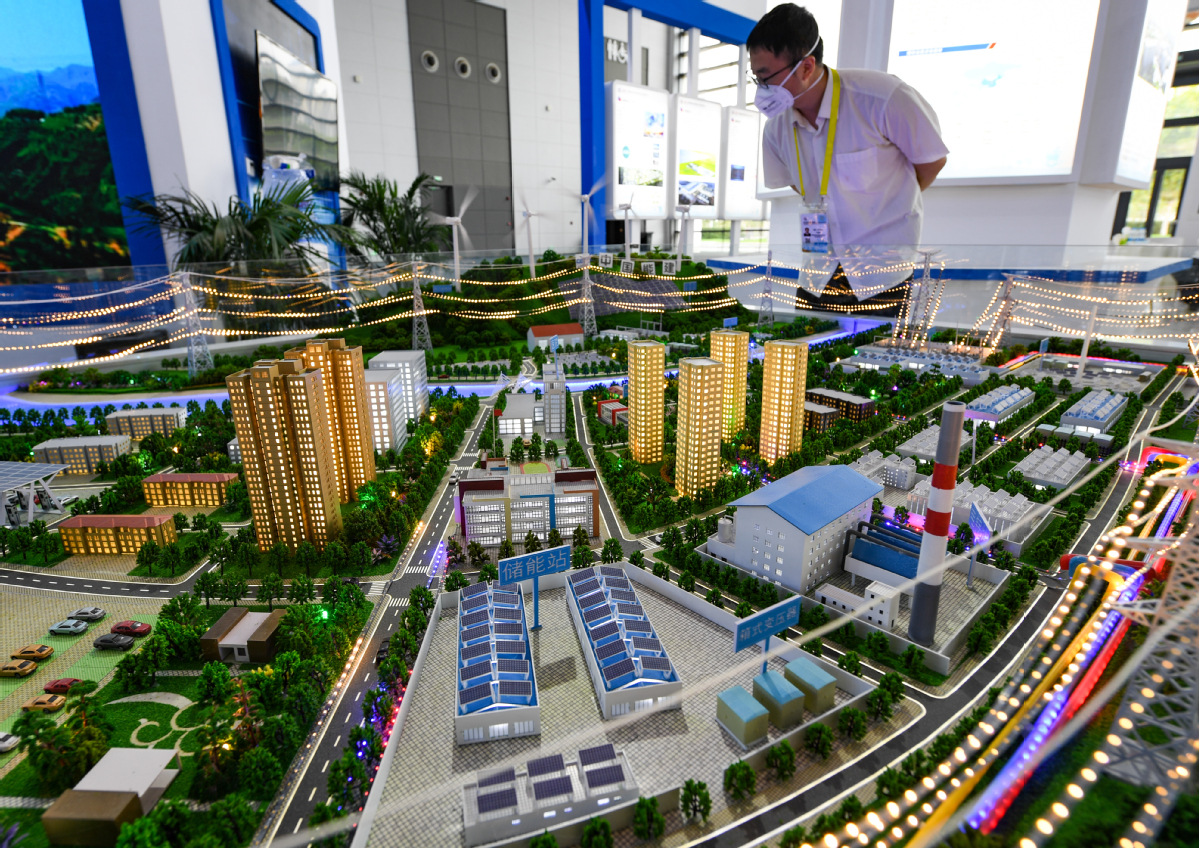 Backed by global ties in various fields, conglomerate steps up expansion plan
China Energy Engineering Group Co Ltd vows to further expand its presence in the global clean energy market, especially in countries and regions participating in the Belt and Road Initiative, said its top official.
Seeing tremendous potential in the clean energy market for years to come, the company, one of the world's largest advanced energy engineering conglomerates, will accelerate investment in solar, wind and hydropower in economies participating in the BRI, said Song Hailiang, chairman of the company, also known as Energy China.
"The company has been strengthening technical cooperation with partners worldwide while actively exploring diversified cooperation methods, as we believe establishing a strong overseas presence is a key component in the company's business strategy to become a world-class clean energy group," Song said.
The company currently sees its business spread across more than 140 countries and regions, with a contract value signed with economies participating in the BRI exceeding 500 billion yuan ($71.8 billion) in the past five years, he said.
Energy China has seen its presence expanding on the global stage in the past few years with its high-quality projects, including the Nestor Kirchner-Jorge Cepernic hydropower plant in Argentina, the Tengger Reservoir 60-megawatt floating solar project in Singapore, the Sao Lourenco water supply project in Brazil and the Umm Al Quwain independent water project in the United Arab Emirates.
The Nestor Kirchner-Jorge Cepernic hydropower plant, the world's southernmost hydroelectric dam with a capacity of 1,310 MW, is expected to be put into commercial operation by the end of 2024. It will play a key role in promoting the local green energy transition and lift Argentina's installed power capacity by approximately 6.5 percent, Energy China said.
With a total contractual amount of more than $5 billion, the project, the largest cooperation agreement of a Chinese company in a Latin American country as well as the largest overseas electric power investment project by a Chinese company, is expected to increase Argentina's hydroelectric generation by 15 percent, it said.
According to Song, the core of sustainability lies in high-quality development, innovation and integration, with integration being of vital importance.
As China aims to promote large-scale use of energy storage technologies at lower costs to back up the world's biggest fleet of wind and solar power plants, Energy China has also been forging ahead in the energy storage sector in recent years with a layout of the whole industrial chain for energy storage, Song said.
It has recently devised a China Energy Storage Industry Innovation Alliance that includes 62 member companies from China-including Contemporary Amperex Technology Co Ltd, the world's largest battery maker for electric vehicles, and solar product manufacturer Trina Solar-to further boost the country's energy storage sector.
The setup of the alliance will further facilitate the country to seek breakthroughs in long-duration storage technologies such as compressed air, hydrogen and thermal energy, and aim for self-reliance in key fields, said Energy China.
To better boost renewable power consumption and ensure grid stability, China is putting a focus on new-type energy storage. It is targeting new-type energy storage with an installed capacity of 30 gigawatts by 2025, part of efforts to boost renewable power consumption and ensure grid stability, according to a statement by the National Development and Reform Commission and the National Energy Administration.
The country aims to cut the cost of electrochemical energy storage systems by 30 percent by 2025 and complete the commercialization of new-type energy storage systems by 2030, it said.
Li Jingru, vice-president of State Grid Economic and Technological Research Institute Co Ltd, agreed, saying energy storage will play a key role in ensuring the steady operation of the grid.
The potential of its flexible adjustment has not yet been played to its fullest, Li said.