Two killed, 7 hurt in US school shooting
Share - WeChat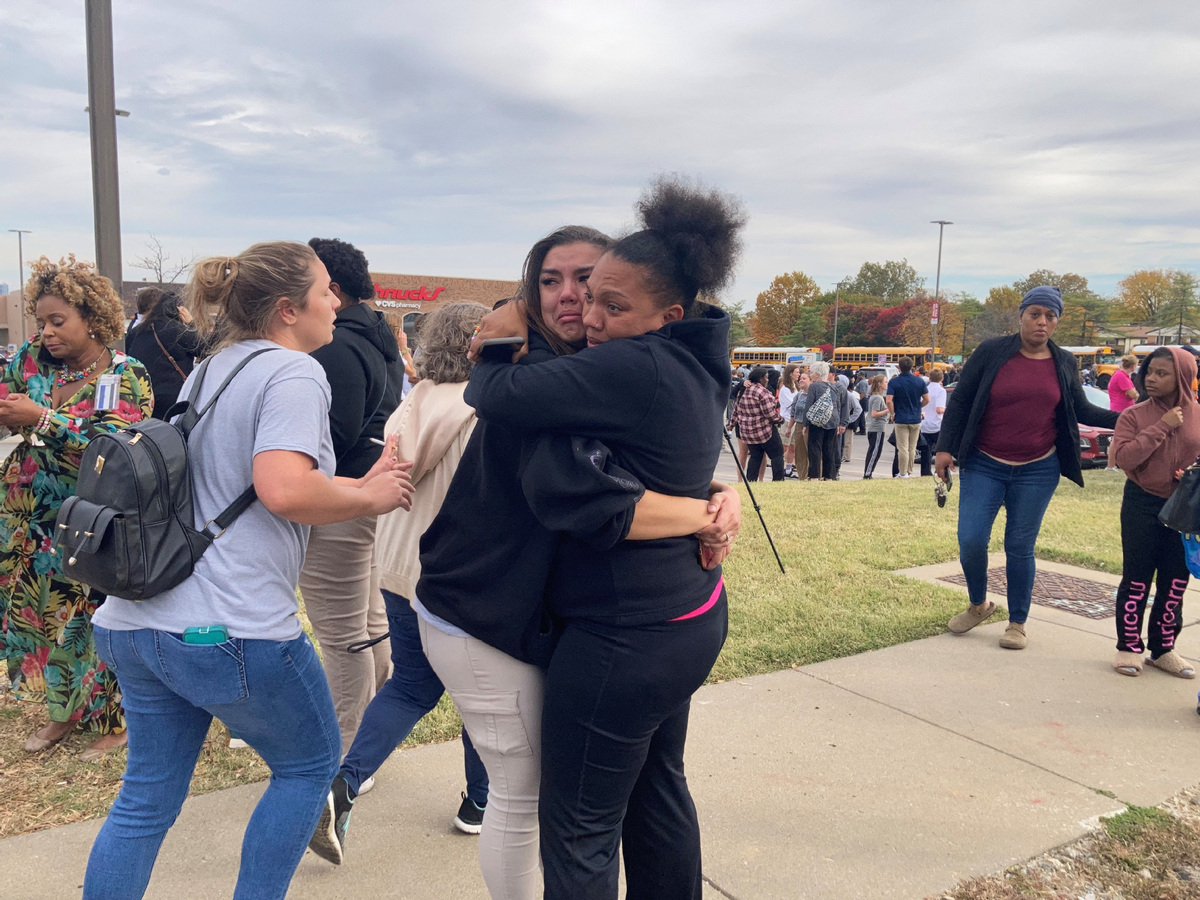 At least two people were killed, and seven others were injured in a shooting Monday at a high school in St. Louis, Missouri. The gunman was killed after a shootout with police.
The victims included awoman who died at a hospital and a teenage girl, who was pronounced dead at the scene. Injuries ranged from gunshot wounds to cardiac arrest.
The male gunman, about 20 years old, was shot inside the school after exchanging gunfire with police. He was pronounced dead at a hospital, Police Commissioner Michael Sack said.
The shooting was reported shortly after 9 am at the Central Visual & Performing Arts High School (CPVA) in south St. Louis. School doors were locked Monday morning and there were seven security workers on site, according to police.
The security guards quickly noticed the shooter, who was reportedly armed with a long gun and was trying to enter through the school's locked doors. It was unclear how the gunman was able to enter the school.
David Williams, a math teacher at the school, told The St. Louis Post-Dispatch that the school principal announced a code phrase that indicates a shooter in the building. He heard multiple gunshots before bullets shattered one of the windows of his classroom door. He then heard a man say that everyone was going to die.
Police arrived at the school within minutes and ran to the sound of gunshots, Sack said.
The CPVA is a top arts high school with about 400 students and is at a busy intersection in south St. Louis.
Taniya Gholston, 16, told the Post-Dispatch she didn't recognize the man and he looked too old to be a student.
"He said like, 'I'm tired of this damn school' and 'I'm tired of everybody in this damn school,'" she said. Taniya said the shooter's gun eventually jammed and that she was able to run away.
St. Louis Mayor Tishaura Jones called the shooting "a devastating and traumatic situation".
"I'm heartbroken for these families who send their children to our schools hoping that they will be safe," she said at a news conference. "Our children shouldn't have to experience this; they shouldn't have to go through active shooter drills in case something happens. And, unfortunately, that happened today."
Monday's shooting was one of dozens in US schools that caused death or injuries this year. One of the deadliest took place in May when a gunman killed 19 students and two adults in Uvalde, Texas.
In that rampage, police and other law enforcement officers were reprimanded for waiting more than an hour before confronting the gunman, who was locked in a classroom with students and teachers. The suspect in that case entered the school building through an unlocked door.
The US has had the most school shootings in the world. There have been at least 36 school shootings that resulted in injuries or deaths in 2022, according to Education Week, the largest number since the organization started tracking the incidents in 2018.
According to the Gun Violence Archive, 1,101 teens between the ages of 12 and 17 have been killed and 3,065 injured since January 2022.