Sunak becomes Britain's new prime minister
Share - WeChat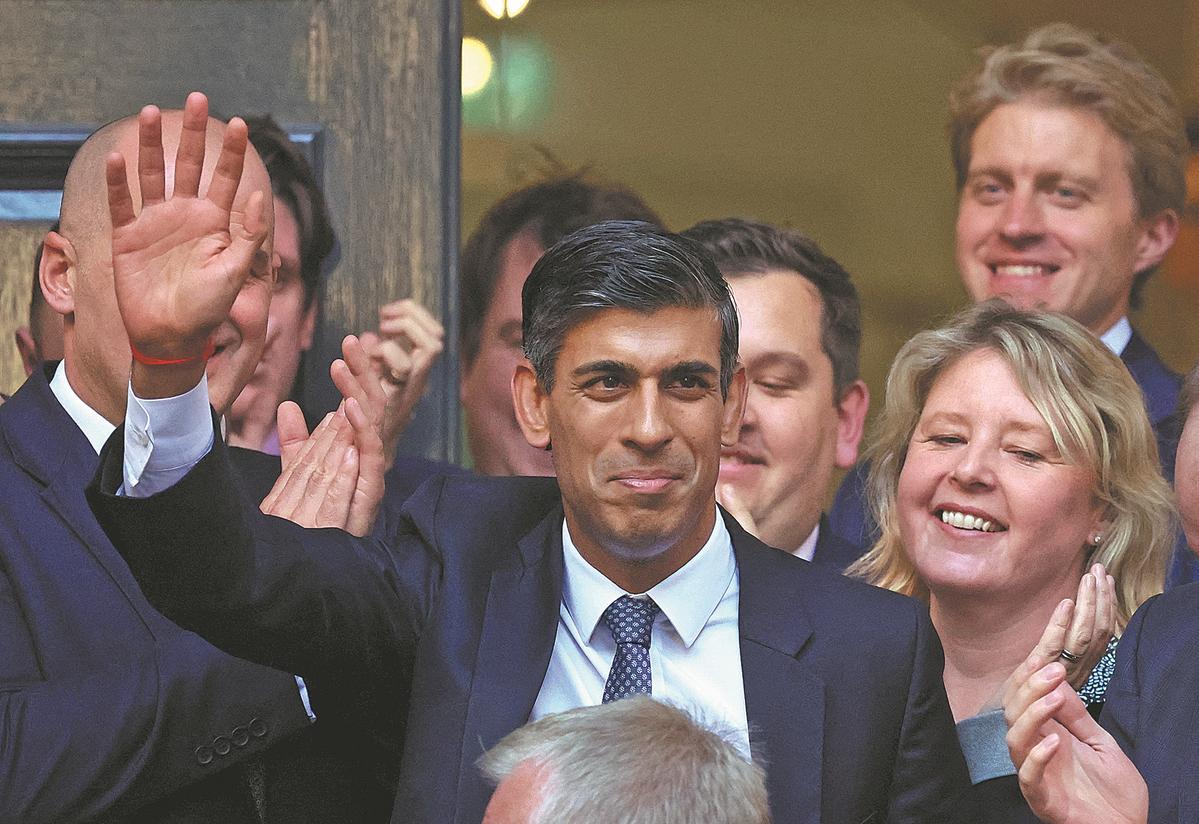 The United Kingdom's former finance minister Rishi Sunak has won the race to replace Prime Minister Liz Truss on Monday.
Sunak triumphed after fellow leadership hopeful Penny Mordaunt withdrew after failing to secure the backing of the 100 Conservative Party members of Parliament she needed to remain in the race. It was a benchmark she had to pass by 2 pm on Monday if she was to remain a contender.
After being declared winner of the leadership battle, Sunak was set to address lawmakers in Parliament later on Monday for the first time as national leader.
Earlier, Sunak got a boost when former prime minister Boris Johnson withdrew from the battle, saying it was "simply not the right time "for him to seek reelection and urging his backers to get behind Sunak. The Guardian newspaper said several high-profile Johnson supporters did just that, with former home secretary Priti Patel and Cabinet ministers James Cleverly and Nadhim Zahawi, throwing their weight behind Sunak, who went head-to-head with Truss in the previous leadership battle just weeks ago.
Back then, despite Sunak being popular among lawmakers from the ruling Conservative Party, rank-and-file members ultimately chose Truss.
After 44 disastrous days in charge, Truss announced her resignation last week.
Jeremy Hunt, who replaced controversial chancellor Kwasi Kwarteng days before Truss' resignation, wrote in the Daily Telegraph newspaper that the UK needs financial stability now, above all else.
"To restore stability and confidence, we need a leader who can be trusted to make difficult choices," he wrote. "We have a leader who can do just that in Rishi Sunak."