House prices continue to cool; four top-tier cities outperform
Share - WeChat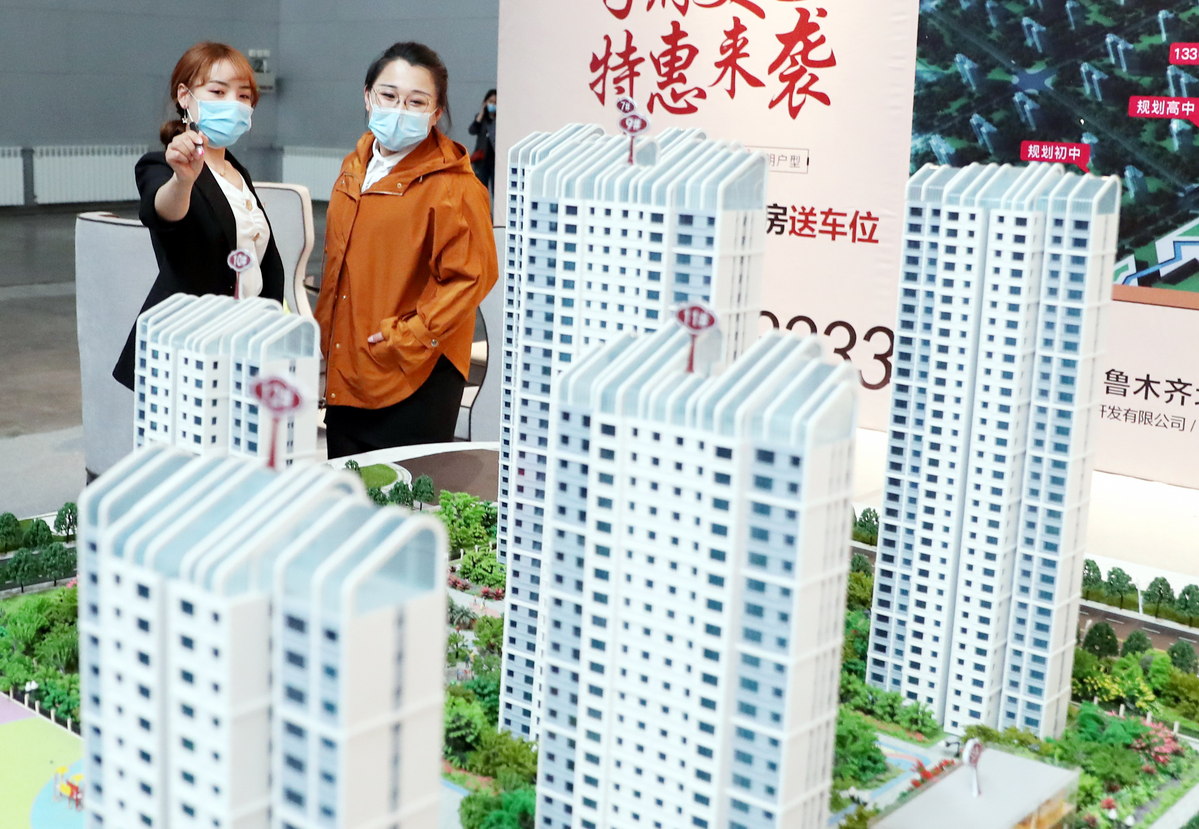 Home prices in major Chinese cities continued to cool in September as sales declined, but industry observers remained upbeat as recent policies of financial regulators, they said, will combine with measures introduced by local governments to accelerate market recovery in the fourth quarter of the year.
Compared to a month ago, home prices in various Chinese cities either stayed unchanged or declined in September. First-tier cities' new home prices grew year-on-year, while pre-owned home prices fell. Prices in second and third-tier cities fell more, said Sheng Guoqing, chief statistician with the urban division of the National Bureau of Statistics.
The NBS also published property development investment data on Monday. China's investment in property development fell 8 percent year-on-year to 10.36 trillion yuan ($1.43 trillion) in the first nine months of this year, with 7.86 trillion yuan coming in as the investment of residential buildings, down 7.5 percent year-on-year, NBS data showed.
Some 54 out of 70 cities tracked by NBS saw new home prices drop month-on-month. In August, the corresponding figure was 50. Year-on-year price drops were seen in 50 cities in September, up from 49 in August, NBS data showed on Monday.
The four top-tier cities outperformed lower-tier cities in home transactions with their average new home prices in September growing 2.7 percent year-on-year but edging down 0.1 percent from the previous month, according to the NBS.
"Cities reporting year-on-year and month-on-month growths are generally those with pretty good economic fundamentals," said Yan Yuejin, director of the Shanghai-based E-house China Research and Development Institution.
Yan suggested all cities should be fully prepared to implement local policy adjustments, so that they can keep pace with market forces and the changing dynamics of emerging situations.
The pre-owned homes segment also saw price declines in a rising number of cities, NBS data showed.
The policies the central government introduced at the end of September, including home loan interest rate cuts for first-time buyers in eligible cities, and cuts to interest rates under the housing provident fund for first-time buyers, as well as income tax relief for qualified homebuyers within a set time frame have boosted market confidence, and will encourage firm demand for upgraded living," said Chen Xiao, a senior analyst with the Zhuge Real Estate Data Research Center.
The market in the fourth quarter is likely to recover at an accelerated speed, and home prices will also see further stabilization, Chen said.