Team China undeterred by tough World Cup draw
Share - WeChat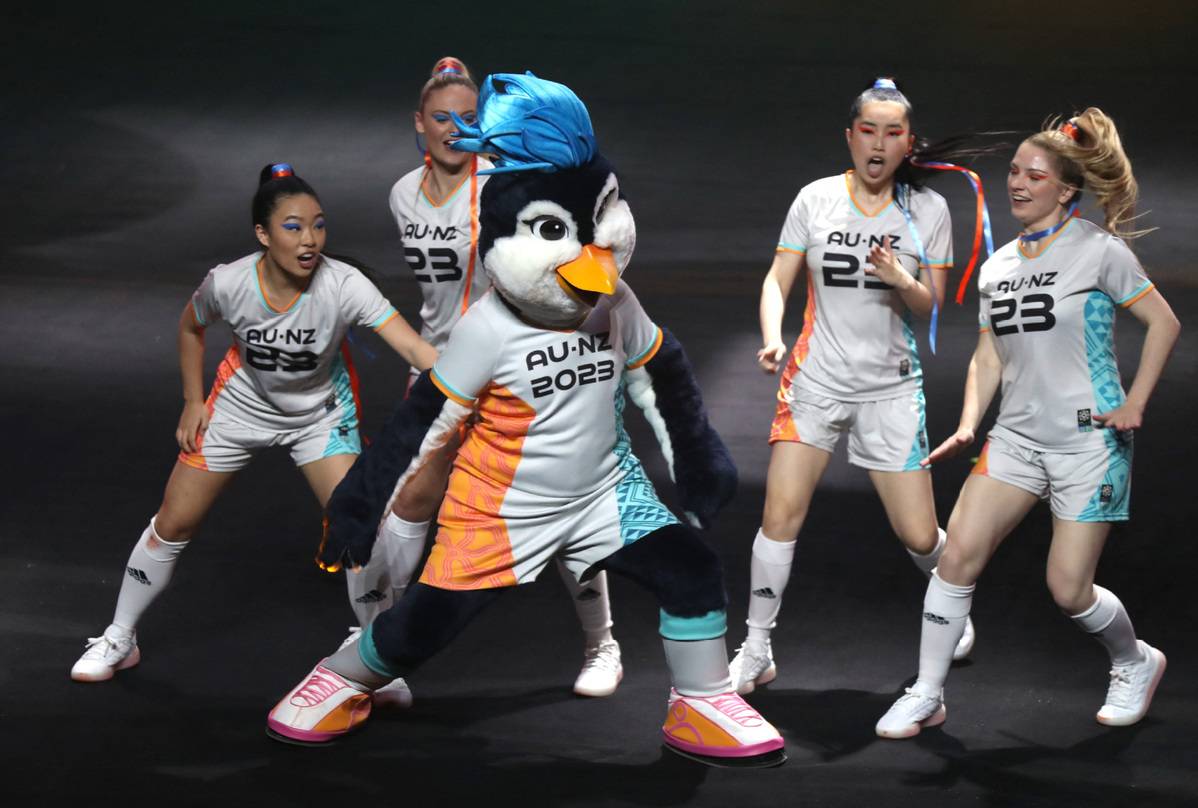 Team China is determined to upset the odds at next year's FIFA Women's World Cup after being drawn to face European champion England and a highly rated Denmark team in Group D. Head coach Shui Qingxia is under no illusions about the size of the task that awaits and has already identified China's opening match against the Danes as her side's key fixture.
"There are two European teams in our group. In terms of overall strength and tactics, they are now stronger than us. I have watched many of England's matches, and I think they are at their peak now. There's a gap between our team and theirs, and we will face each other," Shui told China Central Television.
"There are tough matches awaiting us, and there are many possibilities. If we lose our first match against Denmark, we will have very little chance of advancing from the group stage. So we need to prepare as best we can. Although they are stronger than us in general, the weaker teams still have chances to beat the stronger squads."
The draw for next year's Women's World Cup, which will be held from July 20 to Aug 20 in Australia and New Zealand, took place in Auckland over the weekend. In an expanded format, teams have been divided into eight groups of four, with only the top two sides from each pool qualifying for the knockout stage.
Team China's remaining Group D opponent will be the winner of a playoff tournament which includes Chile, Haiti and Senegal.
"There are now no weak European teams. So all we need to prepare as best we can and have a good mindset for our first match," Shui added.
"Next on the agenda for me is to visit the venues and check out the accommodation, so that we can be sure what we will be facing. Now our players are still playing for their clubs. The current plan is to have a national team training camp in December.
"A challenge for us is to fine-tune the players' fitness in order to peak at the World Cup. So we will arrange some international matches next year. It's a tough journey ahead. I hope our players can be ready mentally and physically. We will fight for the same goal."
Shui's rebuilding squad has delivered some morale-boosting results this year — winning the Asian Cup in February and the East Asian Football Championship in July. Those triumphs gave fans hope that the current generation of 'Steel Roses' is moving in the right direction as it bids to revive the glory days when China won silver medals at the 1996 Olympics and 1999 World Cup.
Shui hopes that the increasing number of Chinese players testing themselves in more competitive foreign leagues can help her squad close the gap to the world's top sides.
Team China's most high-profile exports are Wang Shuang, who is with Racing Louisville in the US, and youngster Yang Lina and Li Mengwen, who are on loan at French giant Paris Saint-Germain.
"European teams boast excellent fitness and physicality. Their players have a very strong desire to win, and in business terms, their domestic leagues are the market leaders. So, they are the elite of women's soccer now," said Shui.
"I always want our players to develop in a highly competitive environment. I hope all the Chinese players abroad can gel with their teams and earn as much playing time as possible."
Despite everything pointing to a difficult battle ahead, Team China's stars are focusing on the positives.
"I actually think the draw is pretty good. We get the chance to take on European champion England. The Denmark squad has also improved rapidly, so we are treating this as a great opportunity and valuable experience for us," said Wang Shuang, a former PSG playmaker.
"Actually no matter who we play against, we will give it our best. We need to prepare step by step. I'm actually pretty confident about the coming World Cup."
Veteran Wang Shanshan echoed those sentiments.
"It's certainly a challenge for us to play England. It's European champion versus Asian champion. We hope to show the spirit of Asian women's soccer on the World Cup stage," said Wang Shanshan.
"I watched many European matches, so I'm looking forward to playing against them. Their style is more akin to a men's team. They are fast and aggressive, with great tackling and physicality. That's why I'm relishing this chance to play them."
shifutian@chinadaily.com.cn