Crews battle to control Africa wildfire
Share - WeChat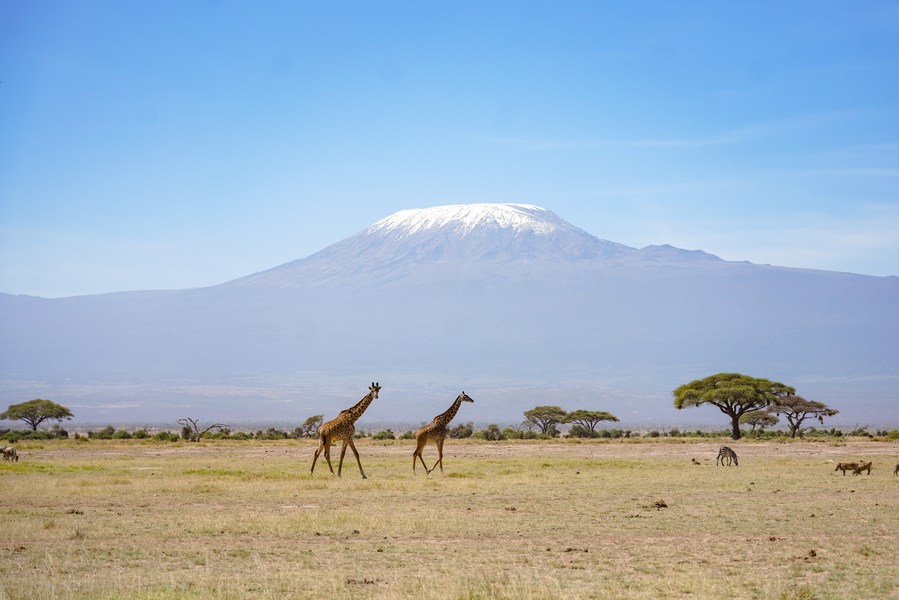 Emergency workers fighting a wildfire on the slopes of Mount Kilimanjaro, Africa's highest peak, have brought large sections of the blaze under control, Tanzanian officials said on Sunday.
Eliamani Sedoyeka from the Natural Resources and Tourism Ministry said rescue services and volunteers have had great success in tackling the fire, which initially spread rapidly due to strong winds. An investigation into the cause of the incident is ongoing.
"More than 500 people are at the scene including police, fire and rescue, guards from Tanzania's National Parks Authority, students from the College of Wildlife Management, park rangers and personnel from tourism companies," William Mwakilema, conservation commissioner for the Tanzania National Parks Authority, was quoted as saying by local newspaper The Citizen.
"We have also talked with the Tanzania People's Defense Forces, and we expect them to arrive at any time," he said.
"What we are doing now is preventing the fire from descending into the thick forest. We hope that if we increase our strength we will be able to stop this inferno."
The fire broke out on Friday near the Karanga camp site, at about 4,000 meters on the mountain's south slope. So far, no casualties have been reported, and authorities say the fire does not pose a threat to tourists.
Yahaya Mdogo, the region's police chief, said it was not possible to say how big the fire was or what impact it could have on the local population.
Mount Kilimanjaro, which rises 5,895 meters above sea level, is a popular tourist destination, attracting tens of thousands of climbers every year. The surrounding forests form part of a national park that is listed as a UNESCO World Heritage Site, in part because its many endangered species.
In October 2020, a fire on the mountain destroyed thousands of hectares of forest, guest lodges, solar power systems and sewage infrastructure.