Congress puts off lawmakers' stock-trade ban
Share - WeChat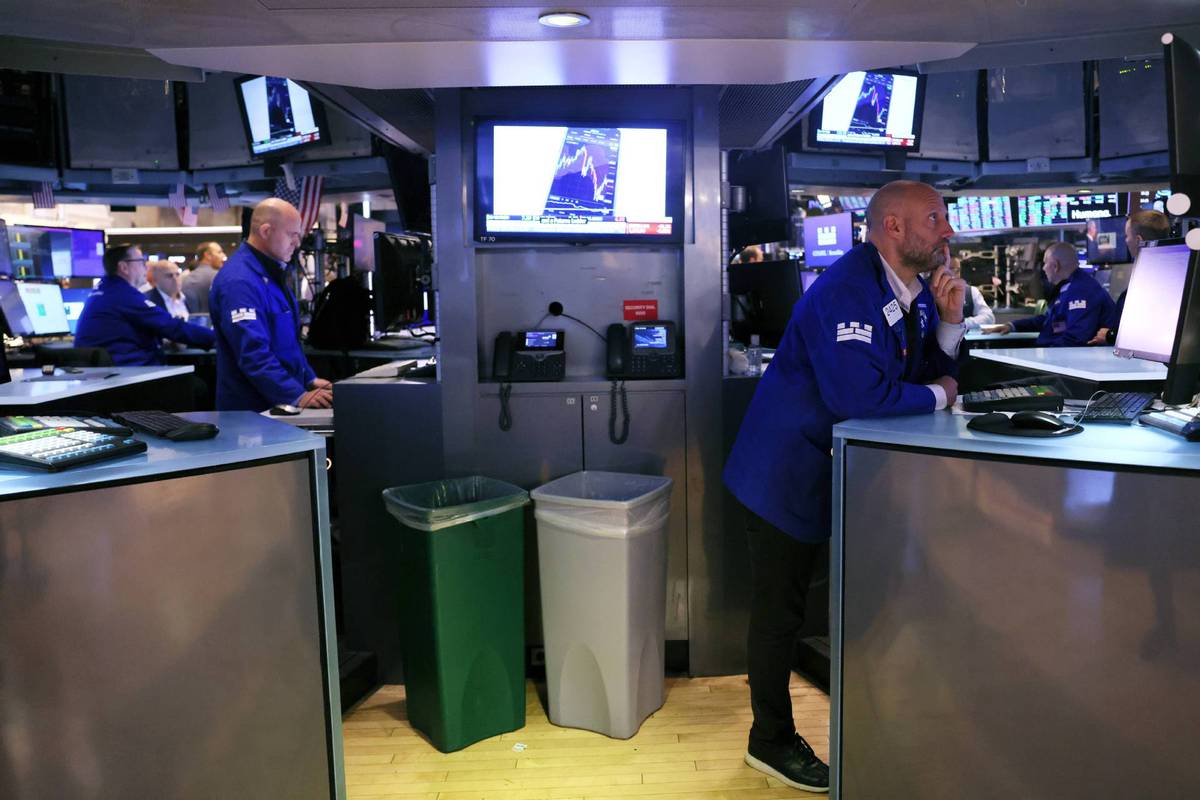 Legislation to ban stock trading by members of US Congress won't be put to a vote before the Nov 8 midterm elections, leaving members and their relatives to continuously trade shares in companies that they also may be regulating.
Representative Steny Hoyer, Democrat from Maryland and House majority leader, said on Sept 29 that House members "need time to look at it and make sure that when we do something, we do it right".
The House went on a recess Oct 1 and will continue to put on a vote after the midterms.
House Democrats on Sept 27 introduced a 26-page bill, titled the Combatting Financial Conflicts of Interest in Government Act, which would ban many government officials from trading or owning investments in individual securities, commodities, futures, cryptocurrency, or other digital assets.
Those covered by the legislation include Congress members, their spouses and dependent children, senior congressional staffers, the president, the vice-president, political appointees, judicial officers — including Supreme Court justices and various judges, members of the Federal Reserve Board of Governors, and the Federal Reserve bank's president or vice-president.
In 2020, US Representative Abigail Spanberger, a Virginia Democrat, along with Representative Chip Roy of Texas introduced the Transparent Representation Upholding Service and Trust (TRUST) in Congress Act. The bill would have required members of Congress, along with their spouses and children, to put investments into blind trusts or keep their money in mutual funds.
But Spanberger told the New York Times that rather than embracing the legislation, "House leadership decided that they wanted to kind of reinvent the wheel" and write their own bill.
The latest legislation would allow lawmakers to invest in diversified mutual funds and exchange-traded funds; US Treasury bills, bonds, and notes; and state and municipal bonds.
Spanberger blamed House Speaker Nancy Pelosi, Democrat of California, for not bringing any of the legislation to the House floor.
Pelosi told reporters on Sept 30 that she did not believe the measure had the votes to pass because of widespread concerns among members. "This is the legislative process," Pelosi said.
Spanberger told Fox News on Oct 12: "The American people are mad about it." She said Pelosi "employed stall tactic after stall tactic in order to keep delaying what's potentially a vote on any bill that would ban members of Congress from buying and selling stocks".
In a Sept 30 statement, Spanberger, who did not support Pelosi for speaker, said "for months momentum grew in both the US House and the US Senate to finally take a step towards prohibiting members of Congress from day trading while on the job".
"And after first signaling her opposition to these reforms, the Speaker purportedly reversed her position. However, our bipartisan reform coalition was then subjected to repeated delay tactics, hand-waving gestures, and blatant instances of Lucy pulling the football," she said.
Spanberger was referring to a famous Peanuts cartoon by Charles Schulz that first appeared in 1952, in which Charlie Brown attempts to place-kick a football only to have Lucy pull the ball away at the last second, sending him flying onto his back.
"This moment marks a failure of House leadership — and it's yet another example of why I believe that the Democratic Party needs new leaders in the halls of Capitol Hill, as I have long made known."
Rather than bring Members of Congress together who are passionate about this issue, leadership chose to ignore these voices, push them aside, and look for new ways they could string the media and the public along — and evade public criticism," Spanberger said.
Some took to social media to express disappointment on the stalled legislation. Citizens for Ethics tweeted Oct 16 to its 517,000 followers, saying: "Congress must act before the end of the year to pass a comprehensive Congressional stock trading ban." The organization takes "high-impact legal actions to target government officials who sacrifice the common good to special interests".
Another person called Ex-Chicago Dad, under the handle @FurioGiunta10, tweeted: "And before anyone tries babbling about it, there are ZERO serious and sincere efforts by ANY PARTY to stop Congress from the current stock trading environment. That 'bill' put out there is pure theater."
Newsweek reviewed disclosures showing that in 2021, Pelosi and her husband venture capitalist Paul Pelosi, purchased approximately $10 million to $32 million worth of stocks.
Paul Pelosi exercised call options (a contract to buy a stock at a predetermined price) on anywhere between $1 million and $5 million worth of Alphabet stock on Sept 16, the options' expiration date, according to a congressional disclosure made by the speaker on Oct 14. Alphabet is the parent company of Google.
The New York Times published an analysis on Sept 13 that found that 97 lawmakers from both parties or their family members bought or sold financial assets between 2019 and 2021 in industries that could be affected by their legislative committee work.
The 2012 Stop Trading on Congressional Knowledge (STOCK) Act prohibits members of Congress from using nonpublic information for private profit, including insider trading by members of Congress and other government employees. It also requires trades to be reported in 45 days.
Most alleged STOCK Act violations by Congress members involve failure to disclose the trades in their name or their spouse's within 45 days, Fox News reported. The fines faces for such violations are minimal.