Shared electric shopping cart leads trend in China
Share - WeChat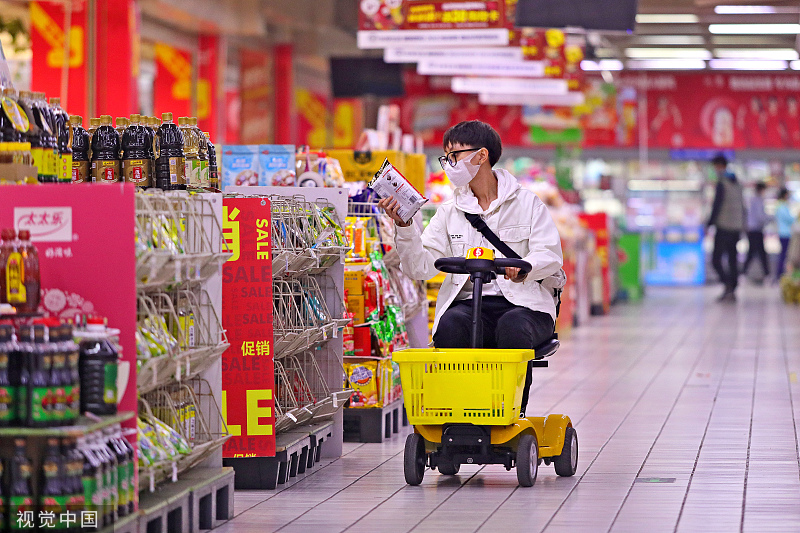 Shared electric shopping cart leads the trend in a supermarket in Xi'an, Northwest China's Shaanxi province.
Customers can enjoy shopping in an easier way by scanning the QR code of a shared electric shopping cart in the supermarket.
The cart is quite easy to operate and drives on both a flat floor and an escalator. By driving such a cart people don't have to walk or push a heavy shopping cart when they need to buy a lot of things. Let's take a look together.